1641 Wisconsin Avenue, NW, Washington, D.C. 20007 • 202 669-1497
Open Thursdays–Saturdays, 11:00 a.m. to 6:00 p.m. • Sundays, Noon to 5:00 p.m.
and by appointment: contact us and we will open the gallery during off hours!
---
Washington Printmakers Art Gallery is in Georgetown near Book Hill



Close by are five other Washington, D.C. art galleries: Addison/Ripley, Susan Calloway, Cross MacKenzie, Artist's Proof, and Klagsbrun Studios. Two doors down, Patisserie Poupon serves wonderful French pasties and coffee. Many restaurants and shops are nearby as well. Visit us and our neighborhood!
---
Entries Wanted for National Small Works Exhibition
Washington Printmakers Gallery seeks small works completed in the last two years from artists nationwide, for an exhibition sponsored by the Washington Print Club. The first prize winner will receive a solo exhibition at Washington Printmakers Gallery in 2020. The Washington Print Club, Dan Weldon, Dick Blick, Renaissance Graphic Arts, and Plaza Art Materials have contributed prizes to this exhibition. Click here for details about the 2019 National Small Works competition and exhibition.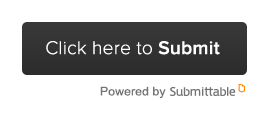 ---
CURRENT &
UPCOMING EVENTS
---
May 2–26, 2019,
"Acqua-Shui"
solo exhibit by

Rosemary Cooley
May 4, Saturday, 2-4pm,
Artist Reception
May 18, Saturday, 2-4pm, Workshop: Gelliplate Monoprint with Pastel Embellishment with Rosemary Cooley. Free!
Original prints and paintings celebrating water within the Italian and Chinese cultures. Read more…
---
More Upcoming Events and Exhibits
In addition to the exhibits and events listed below, new art works from our members are shown continuously in the gallery on the other walls, in the bins and flat files, and on the electronic display. To learn more about the artists in our gallery, click here to see links to their individual pages on this website.
May 18, Saturday, 2019, 4:00 to 7:00 p.m., Spring Art Walk with the Georgetown Art Galleries.
June, 2019 — Helga Thomson and Norman Strike featured exhibit.
June 8, Saturday, 2–4pm, "Presentation As Part of the Artist's Process" workshop for adults, with Sally Canzoneri and Norman Strike. Free!
July, 2019 — Solo exhibit by Marco Hernandez, the first-place winner of the 2018 National Small Works competition
July 13, Saturday, 2-4pm, "Introduction to Adobe Photoshop for Artists" demonstration for adults, with Danny Schweers. Free! Click here to learn more.
August, 2019 — Exhibition of juror's selections from the 2019 National Small Works competition
August 10, Saturday, 2-3pm, "All About Juried Shows" workshop for adults, with Sally Canzoneri.
September, 2019 — solo exhibit by Amy Guadagnoli
October, 2019 — solo exhibit by Ron Meick
November, 2019 —solo exhibit by Matina Marki Tillman
December, 2019 — solo exhibit by Sally Canzoneri
December 14, Saturday, 2–4pm, "Book Arts" workshop with Sally Canzoneri. Free!
Start and end dates of exhibits are generally the first Wed. of the month through the last Sunday of the month. Receptions are usually the first Saturday after the opening.
Past Exhibits
Click here to see recent exhibits at the Washington Printmakers Gallery.
You Can Support Printmaking



Please remember the Washington Print Foundation when you plan your charitable giving. All donations are tax deductible and very much appreciated.