The Washington Printmakers Art Gallery in Georgetown, D.C. features hand-pulled prints, fine-art photographs, and artist books.

Deadline Extended: May 31, 2016
National Small Works Exhibition
Submit Your Entries
To enter the competition, please click the button below. You will be asked to create a user account at Submittable.com. Then you can fill in the National Small Works submission form and upload your images. Results will be announced in mid-June, 2016. If your work is selected for exhibition, details about transporting your framed work to and from the gallery will be given to you then.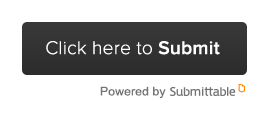 If you have problems or questions, please let us know by using the Contact Us page of this website.
NOW ACCEPTING ENTRIES: This juried competition and exhibition in August, 2016 will feature selected prints by artists from across the nation. The works will be displayed at Washington Printmakers Gallery, located in the Book Hill Gallery District of Georgetown. Eligible entries include hand-pulled prints, digital prints, and photographs. The grand-prize winner receives a solo show in 2017. Other prizes will be awarded.
Image above is "Morning Walk" by Larinda Meade, copyright 2015
Grand Prize, National Small Works Exhibit of 2015.
---
Current Exhibit: "Transition" with prints by Gabriel Jules and books from Maryland's Eastern Shore



April 27 – May 28, 2016
Opening Reception
Saturday, May 7, 3:00 to 5:00 p.m.
Gabriel Jules exhibits her wonderful prints in a solo show. Click here to visit her Artist Page on this website.
Also on display are handmade books from artists on Maryland's Eastern Shore featuring members of the Salisbury Book Guild and faculty of the Academy Art Museum. Click here to learn more about these printed book artists.
---
Next Exhibit: June 1–27, 2016


"Personal Geographies" –

Prints by Cynthia Back, Art Books by Rosemary Cooley

plus fresh prints by individual gallery members on the opposite side of the gallery. Below is a selection of the images on display.


Artists' Reception, Saturday,
June 4, 2:00 – 4:00 p.m.
The June exhibition features the glowing reduction woodcut prints of Cynthia Back and the wide-ranging artist books by Rosemary Cooley. The artists give us a glimpse of their worldview of travel, respect for nature, the sea, and the world beyond our planet.
Rosemary Cooley joined Washington Printmakers Gallery in 2004. In this exhibition, she will exhibit solely Artist Books, which hold great interest for her as they are like "crossword puzzles for artists". Filled with etchings, lithographs, monoprints, and collagraphs, each book features words from myriad sources, and which take on new meanings when juxtaposed with the images. Some books in this "Personal Geographies" exhibition originate from her life of travel, some from poetry and all from those dreamlike images which reside in our unconscious and conscious minds.
Rosemary's work is in many collections, amongst them the Library of Congress, Georgetown University, Delbarton School, The National Headquarters of Jesuit Colleges and Universities, the Academy Art Museum in Easton, MD and private collections worldwide.
Cynthia Back focuses on landscape: water, forests, and the ways in which they are being transformed by environmental degradation. Conveying a deep attachment to the earth; it's ever-changing pattern, color, and shape, the tension between these oppositional forces is important to her work. For this exhibition Cynthia presents a selection of reduction woodcuts of landscapes shaped by encroaching urbanization. She loves the discipline of the reduction relief printmaking process and the surprises which come with each layering of color.
Cynthia Back's work is included in the collections of The Library of Congress, the New York Public Library, the New York Historical Society, the Free Library of Philadelphia and the Newark Public Library as well as numerous corporate and private collections.
To learn more, visit the artists' pages on this website for Cynthia Back and Rosemary Cooley.
Also on view will be selections by our gallery's member artists.
---
Upcoming Exhibits
The exhibits listed below display on the north wall of the gallery. At the same time, new art works from our members are shown continuously on the other walls, in the bins and flat files, and on the electronic display in the gallery. To learn more about the artists in our gallery, click here to see links to their individual pages on this website.
Want to exhibit? Become a member!
June 29 – July 30, 2016 — Larinda Meade, "From Here to There." Ms. Meade was the grand-prize winner of last year's National Small Works competition.
August 3-27, 2016 — National Small Works. On exhibit will be selections by the jurors of this year's National Small Works competition

. The grand-prize winner will have a solo exhibit in 2017.

Click here to learn more about the National Small Works Exhibition.

August 31 – September 24, 2016 — Jane Mann. Fine-art photographer Jane Mann says, "Photography has always been a magical medium – turning light into substance."
September 28 – October 29, 2016 — Mike Hagan. Printmaker Mike Hagan loves to incorporate pattern into his hand-pulled prints.
November 2-26, 2016 — Werner Drewes. In honor of the 80th anniversary of The American Abstract Artists (1936, NYC), WPG will exhibit prints by Werner Drewes, a founding member of AAA with strong ties to Washington DC.
November 30 – December 24, 2016 — Danny Schweers. One past reviewer said, "Danny Schweers continues to mix wonderment with insight, and grace with humor, in a way that very few excellent photographers are consistently capable of doing."
Start and end dates of exhibits are generally the first Wed. of the month through the last Sunday of the month. Receptions are usually the first Saturday after the opening.
Past Exhibits
Click here to see recent exhibits at the Washington Printmakers Gallery.
You Can Support Printmaking



Please remember the Washington Print Foundation when you plan your charitable giving. All donations are tax deductible and very much appreciated.