Exhibit: August 1 thru 25, 2019;
Deadline For Entries: June 15.

Sponsored by the Washington Print Club.
The Washington Printmakers Gallery is pleased to exhibit outstanding prints, photos, and artist books by artists from across the United States in its 2019 National Small Works Exhibition from August 1 through 25, 2019. This annual juried exhibition, now in its twenty-second year, attracts an exciting range of entries in both traditional and experimental printmaking techniques including intaglio, relief, woodcut, linocut, Solarplate, serigraph, digital and photographic prints, plus three dimensional works with print components. Last year, the works on display were selected form 490 works submitted by 150 artists all over the country. The juror for this year's exhibit is JD Talasek, Director of Cultural Programs for the National Academy of Sciences.
The first prize winner will receive a solo exhibition at Washington Printmakers Gallery in 2020. The Washington Print Club, Dan Weldon, Dick Blick, Renaissance Graphic Arts, and Plaza Art Materials have contributed prizes to this exhibition.
Artists may submit up to four entries for a non-refundable entry fee of $35. Eligible entries include original pulled prints, digital prints, photographs, and 3-dimensional works, completed in the last two years, including book arts, with print components that are 100 square inches or less and a frame size of 256 square inches or less. 3D works are limited to 250 cubic inches. Details below!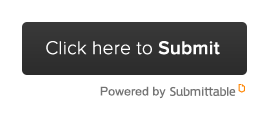 2019 Schedule:

June 15. Deadline for entries (11:59 PM)
By June 21. All entrants notified by email. Contact Washington Printmakers Gallery if you do not receive notice.
July 18 – 25. Shipped and hand-delivered work to arrive in Washington.
July 30-31. Prize Winners Notified.
August 1. Exhibition Opens.
August 17, 2-4 pm. Reception & Awards.
August 25, 2019. Last day of exhibition.
August 29 & 30 Noon-5:30 PM. Pick up artwork.
2019 Awards
Submission Requirements
Washington Printmakers Gallery seeks small works completed in the last two years from artists nationwide.
Eligibility:
This exhibition is open to any artist 18 years of age or older residing in the United States of America except members of the Washington Printmakers Gallery. A maximum of 4 original works created within the past 2 years may be entered.
Work:
Hand-pulled prints, screen prints, digital prints, photographs, and three-dimensional work with print components.
Original, editioned, and archivally printed and framed. (We accept editions of one, that is, 1/1, of monoprints, etc.)
For two dimensional work, image may be NO LARGER THAN 100 square inches, with framed size NO LARGER THAN 250 square inches.
Three-dimensional work may be no more than 250 cubic inches needing no frame.
All work must be visibly signed by artist (front or back) and include edition numbers and certificate of authenticity for hand-pulled prints and photographs. Works must be priced for sale or marked POR (price on request).
Entries and Submission Fees
Artists may submit up to four entries for a non-refundable entry fee of $35. Artists should submit one high resolution JPG image for two-dimensional pieces, and may submit up to three images for each three-dimensional piece. As a guideline, we recommend that you set the pixel dimension to approximately 2000 pixels on the longest side to provide the best image for the juror.
Please REVIEW SIZE LIMITATIONS, to be sure the work you submit meets the size requirements.
A short biography and artist's statement are required.
Only one artwork from each applicant will be chosen for exhibit; that is, no entrant will have more than one piece selected and put on display. Accepted pieces are submitted only after the jurying process.
Images of accepted works may be used at the sole discretion of Washington Printmakers Gallery for promotional purposes including but not limited to the invitation, catalog, web site or on a subsequent year's prospectus. Image will include attribution whenever possible.
Delivery, Presentation, & Installation:
All work delivered to the gallery must have the following information affixed to the non-viewing side of artwork: Artist Name, Address, phone number and email, Title of the work, medium and price.
Work must arrive or be delivered on scheduled dates.
Measure to ensure work meets size limitations before delivery, include outer edges of frames. Work not in compliance will not be exhibited. No exceptions.
Two-dimensional work must be suitably framed (clip frames not allowed) and under Plexiglass. Frames should be ready for hanging, using wires — no saw-tooth hanging tabs. Work that does not meet these standards will not be included in the exhibition and will be returned at the artist's expense.
Shipped work must be packed in a sturdy, re-usable box. No packing peanuts. Instructions for re-packing work should be included. All shipped work must include a pre-paid return shipping label. Work shipped without pre-paid return receipt and/or acceptable packing material will not be returned.
All work will be handled with all possible care, but pieces submitted for exhibition are at the artist's risk. In the event of damage or theft, Washington Printmakers Gallery will not be held liable. If insurance is desired, the artist must carry it.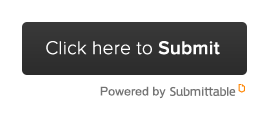 Contact
MAIL
Washington Printmakers Gallery
1641 Wisconsin Avenue
Washington, DC 20007
PHONE
202 669-1497
EMAIL
Please contact us by using the form on our Contact Us page.
Liability
Washington Printmakers Gallery insures works on display in the gallery but cannot assume responsibility for works in transit. Insurance during shipping must be carried by the artist. Entering this exhibition shall constitute understanding and agreement on the part of the artist with the conditions stated.
Juror
The juror is JD Talasek, the director of Cultural Programs of the National Academy of Sciences. Mr. Talasek is creator and moderator for a regular salon called DASER (DC Art Science Evening Rendezvous) held at the NAS and he organizes a similar salon in Austin, Texas. He has served as a creator, organizer, and advisor for numerous conferences, publications, and symposia. Mr. Talasek has taught at the University of Delaware and Essex and Howard Community Colleges, and has curated exhibitions at the National Academy of Sciences and the University of Delaware. He holds a B.S. in photography from East Texas State University, an M.F.A. in studio arts from the University of Delaware, and a M.A. in museum studies from the University of Leicester.
Past Jurors
Susan J Goldman (artist, master printmaker, filmmaker, and teacher); Scott Hutchison (Assistant Professor, Department of Art and Art History, Georgetown University); Susan Calloway (Owner and Director of Susan Calloway Fine Arts in Washington D.C.); Christine Neptune (Founder, Neptune Fine Art in Washington, D.C.); Greg Jecmen (Associate Curator of Old Master Prints and Print and Drawing, Study Room Supervisor, National Gallery of Art, Washington); Eric Denker (Senior Lecturer National Gallery of Art); Krystyna Wasserman (Director of Library and Research Center, The National Museum of Women in the Arts); Linda C. Simmons (Curator Emeritus, The Corcoran Gallery of Art); Joann Moser (Senior Curator of Graphic Art, The Smithsonian American Art Museum); Katherine L. Blood (Curator of Fine Prints, Library of Congress); Stephen Phillips (Assistant Curator, The Phillips Collection); Anne Shafer (Assistant Curator of Prints, Drawings, and Photographs, Baltimore Museum of Art); Helen Frederick (Founder and longtime director of Pyramic Atlantic); Jane Famer (independent curator); and Philippa Hughes (Founder and Chief Creative Contrarian of the Pinkline Project, as well as DC Commissioner for the Arts and Humanities.)
About Washington Printmakers Gallery
Established in 1985, the Washington Printmakers Gallery is a cooperative print gallery located in the Georgetown neighborhood of Washington, DC, near Book Hill. Read more…
About the Washington Print Club
Founded in 1964, The Washington Print Club is open to all who are interested in fine art prints and the graphic arts: collectors, connoisseurs, artists, and just plain folks who enjoy prints and other works on paper as an art form.
The Club organizes frequent programs for its members. These include curator-led tours of important print-related exhibitions and visits to significant private collections and artists' studios in the DC area, panel discussions, lectures, and invitations to gallery openings, as well as trips to other areas to see important shows, collections, and artists' studios.
Each year, the Club awards a cash prize to the best print student in an arts program at a college or university in the Baltimore-Washington area each year. The first prize award in the National Small Works Exhibition is another way the Club supports and encourages artists working in print.
For more information about the Club, go to: http://www.washingtonprintclub.org/